Cleaner South East London
Babsy Cleaning is a local London cleaning company providing a cleaner service in South East of London. Our coverage extends to SE1 and SE28, Woolwich, and Greenwich. As a leading cleaning company in London, we provide cleaning services for both residential and commercial properties in South East London. Providing customers with reliable, user-friendly, and effective cleaning solutions that deliver outstanding results. To truly grasp the essence and historical importance of Southeast London, one must uncover the captivating vibrancy that defines this region. Delving into its rich history provides invaluable insights for those who yearn to explore the allure and cultural tapestry of this dynamic part of the city.
Our cleaning supplies are both environmentally friendly and high quality, and are safe for both humans and pets. Every cleaner is fully trained in the latest cleaning techniques. And as well as having the necessary experience to ensure that all jobs are carried out to a high standard. Our professional cleaners work around your schedule. This is to make sure that we serve you with the best customer experience.
South east of London is known for its stunning green spaces, historic landmarks, and vibrant culture. To follow the trend. Babsy Cleaning offers a wide range of services, which include inexpensive home cleaning, carpet and upholstery cleaning, office cleaning, and window cleaning, to residents. Contact the dedicated cleaners that will make your home or office sparkling clean every time. To learn more about our cleaning services and receive a free quote, please contact us today.
Hire trusted cleaners in SE1 - SE14
Postcode
Post town
Borough
SE1
South Bank, Bankside, Bermondsey & Waterloo
Southwark and Lambeth
SE2
Abbey Wood, West Heath, Crossness, Thamesmead
Bexley
SE3
Blackheath, Kidbrooke, and Westcombe Park
Lewisham
SE4
Brockley, Crofton Park, Western Ladywell, and Honor Oak
Lewisham
SE5
Camberwell, Denmark Hill, Southampton Way Estate, and Peckham
Southwark
SE6
Catford, Bellingham, and Hither Green
Southwark
SE7
Charlton and New Charlton
Greenwich
SE8
Deptford and Evelyn
Royal Borough of Greenwich
SE9
Eltham, Mottingham, New Eltham, Falconwood, Chinbrook, Longlands, Kidbrooke
Greenwich, Lewisham, Bexley, Bromley
SE10
Greenwich, North Greenwich, Cripps Yard, Dormer Yard, Appleby Yard
Greenwich
SE11
Kennington, and Vauxhall
Lambeth
SE12
Lee, Grove Park, Chinbrook, Hither Green, Eltham, Horn Park, and Blackheath
Lewisham
SE13
Lewisham, Hither Green, and Ladywell
Lewisham
SE14
New Cross
Lewisham
Vetted Cleaners in SE15 - SE28 South East London
| Postcode | Post town | Borough |
| --- | --- | --- |
| SE15 | Peckham and Nunhead | Southwark and Lewisham |
| SE16 | Rotherhithe and Tavern Quay | London Borough of Southwark |
| SE17 | Walworth and Newington | Southwark |
| SE18 | Woolwich, Plumstead, Shooters Hill, Plumstead Common, and Royal Arsenal West | Royal Borough of Greenwich |
| SE19 | Upper Norwood, Crystal Palace, Croydon, Lambeth, Southwark, Bromley | London Borough of Bromley |
| SE20 | Anerley, Crystal Palace, Penge, Beckenham | Bromley |
| SE21 | Dulwich, Dulwich Village, West Dulwich, Tulse Hill, Sydenham Hill | Southwark and Lambeth |
| SE22 | East Dulwich | Southwark |
| SE23 | Forest Hill, Honor Oak, Crofton Park, Perry Vale, Lewisham, Southwark | Lewisham |
| SE24 | Herne Hill, Tulse Hill, West Dulwich | Croydon |
| SE25 | South Norwood | Croydon |
| SE26 | Sydenham and Crystal Palace | Sydenham |
| SE27 | West Norwood, Norwood | Lambeth |
| SE28 | Thamesmead and West Thamesmead | Royal Borough of Greenwich |
Cleaners for Cutty Sark, National Maritime Museum and Old Royal Naval College.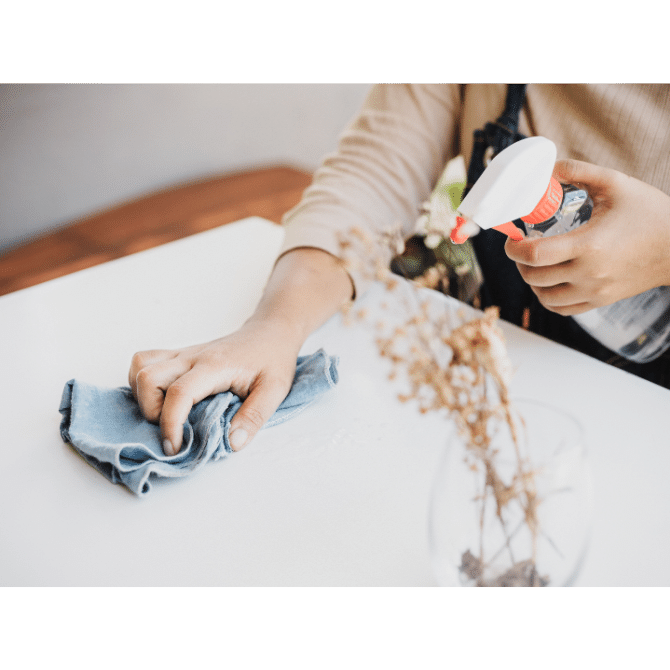 The borough of Greenwich is a fascinating and exciting place to explore. The city is home to historic sites, picturesque parks, vibrant culture, and excellent transportation connections. You can visit a variety of restaurants and pubs, as well as markets, shops, and galleries. Make an appointment with a cleaner to clean your home in Greenwich today.
Abbey Wood's local community has a variety of professional cleaners who offer services like carpet cleaning, window cleaning, and deep cleaning for both homes and businesses. Cleaning services are available from cleaners in the nearby boroughs of Lewisham and Lambeth, ranging from one-off deep cleans to regular cleaning contracts. Babsy Cleaning is one of the many cleaning companies that is highly experienced in working with both domestic and commercial clients in the Borough of Bexley.
We also offer professional cleaning services to the communities of Peckham, Camberwell, Denmark Hill and beyond. Your home or business will be spotless thanks to a range of household and deep cleaning solutions for rugs and hard floors. Laundry pick-up and housework services, window cleaning, and even specialist office cleaning services. Our commitment to customer satisfaction extends to providing high-quality cleaning services.
Oven Cleaner, carpet cleaning, dusting and vacuuming and housekeeping in Bellingham, south East, London.
Thanks to the high-quality housekeeping services offered by Babsy Cleaning. From Bellingham, Hither Green and beyond. Catford is one of London's most popular districts. For those who want to live near Central London without the hustle and bustle, Catford has become a desirable residential area. For those who live in Catford and its surrounding communities like Hither Green. Our housekeeping solution is the perfect choice for either a one-off deep clean or regular cleaning services.
Deptford was originally a quaint fishing village until King Henry VIII established the Dockyard in 1513. Meanwhile, Evelyn maintains its charming British village ambiance, complete with picturesque, cobbled streets and historic pubs. It has even served as a captivating backdrop for numerous beloved TV shows and films. A cleaning lady to help clean your apartment before guests arrive in SE8. Superior results that will leave you feeling satisfied after the cleanup. Get in touch with Babsy Cleaning that serves Deptford and Evelyn today for all cleaning related!
Domestic Cleaner & commercial cleaning services in SE9, South East London
SE9 Eltham to Kidbrooke is a part of London that is being cleaned up to make it a more enjoyable place to live and work. The area has undergone significant investment in the past few years. With new houses, businesses and facilities springing up all around. This includes new public spaces such as parks, local companies offering a range of services and amenities, and upgrades to the local transportation system. It's no surprise that the area is becoming increasingly popular with residents and visitors as a result of all of this investment. If you're looking for a cleaner near you in SE9 Eltham to Kidbrooke, then look no further than some of the many cleaning services like Babsy Cleaning available in the area.
In Greenwich and North Greenwich, there are numerous private cleaners who offer a range of services, including general home cleaning and specialized tasks like carpet cleaning. Residents in both areas can maintain their homes in a neat and tidy state with the help of these cleaners. For those who require one-off or regular housework services, professional cleaners are available. These cleaners can assist in making the process much easier and more efficient, from deep cleans to complete spring-cleaning. With the expertise of Babsy Cleaning in domestic housework, it allows you to ensure that homes are kept in pristine condition throughout the year.
Two of England's most important monarchs, Edward III in 1312 and Henry VIII in 1491, were born in Kennington, and that's a massively rich history. The area is recognized for its vibrant nightlife and energetic creative community. Vauxhall is a popular location because it is close to London's attractions, such as the Tate Britain, The London Eye, and Westminster. It is also well known for its famous markets, offering everything from vintage apparel to fruits and veggies.
If you're looking for an online google map for a regular domestic cleaning around Kennington or Vauxhall to get the best value for your money. Cheap cleaners are available with competitive rates, so you won't have to worry about breaking the bank. Choose a vetted cleaner, as this will ensure that you get the best service. Find someone who is both affordable is excellent, but a cleaner who is trustworthy is priceless.
Accommodation cleaning services in south east London
Blackheath is a historic town situated in the Lewisham district of London. Its history goes back to the 1600's, when it was a small establishment built around a former Saxon burial mound on the northern edge of the moor. The thriving markets and popular pubs and restaurants in Blackheath have become known over time. The nearby Grove Park is also popular in the area. It was originally created as part of General Gordon's estate landscaping plan, and now provides visitors with a large open space for relaxation and exploration.
Picnics, kite flying, sports activities, and more are common activities at this popular spot due to its rolling hills and pleasant walks. There are many options for visitors to choose from in the surrounding areas, and the accommodation is clean and well-maintained. The Airbnb properties in Blackheath come with all the necessary amenities for a comfortable stay, including clean sheets and towels, and professional cleaning services.
South East: A cleaner from Lewisham London working within a short timeframe
Lewisham is an area located in the southeast of London with a rich history dating from the Saxon era. Despite being severely affected by bombings during World War II, Lewisham's locals continued to rebuild and make it an iconic area for generations to come. It has gained recognition for its vibrant market, music scene, and cultural diversity. Our London cleaners in Lewisham offer high-quality services at competitive prices.
A housekeeping that also caters end of tenancy cleaning services for landlords in Lewisham. Plus a comprehensive service that includes detailed cleaning of all surfaces, fixtures and fittings to ensure that the property meets the highest standards before it's handed back to the landlord. The experienced staff will work efficiently to ensure the job is done within a short timeframe.
Professional cleaning products and reliable equipment with exceptional results each time. We have you covered, whether you need a one-time deep clean or regular maintenance in Lewisham. Get in touch with us today to find out about the most affordable cleaning service.
Thanks to the industry established in the 19th century, New Cross has become an area rich in history and heritage. The Albany Theatre, which opened in 1970 and has hosted some of the most talented performers from all over the world, is a famous landmark. The Lewisham shopping center, which opened in 1977 and is now a popular destination for shopping and leisure, is also a key feature of the area.
Combining rich history, modern attractions, small businesses and a commitment to keeping the region clean and green means New Cross is a region for all. It has become a destination of choice for both locals and tourists, with a range of experiences from shopping to history walks.
Local housekeepers in Peckham
Peckham is an area of southern London, located between Camberwell and Nunhead. It is famous for its vibrant market, nightlife. The Roman era saw the arrival of some of the earliest settlers in the area. It has many attractions including Peckham Rye Park, the Bussey Building and the Peckham Library. In the area, there is a diverse assortment of restaurants, bars, and pubs.
Living side by side with people from different backgrounds is a common feature of the local community. Streets are kept clean by dedicated street cleaners and there are a lot of green spaces for people to enjoy their outdoor recreation. With its lively atmosphere, unique shops, and markets, Peckham has become a popular destination for tourists. It is an ideal location to visit if you want to experience the charm of South London.
Rotherhithe is a small region of South East London, remarkable for its strong local community. The Thames' historical landmarks, including Stave Hill Ecological Park and Brunel Museum, are well-known. Furthermore, it is situated close to many of London's iconic tourist attractions. The market and canals in Tavern Quay are well-known in the nearby area.
The abundance of independent shops, cafes, and restaurants makes it a popular destination for both locals and tourists alike. The area is also a choice for those seeking reliable weekly cleaning services in London. Businesses like Babsy Cleaning provides professional home and office cleaning solutions, ensuring Rotherhithe's properties remain spotless.
Cleaner in Walworth and Newington, South East London
Walworth and Newington are two neighborhoods in London, which have been connected to each other for many centuries. Since the 19th century, Walworth has been recognized as an area of great diversity due to its diverse cultural heritage. The area is home to a diverse range of ethnic backgrounds, with many immigrants from all over the world seeking work opportunities. This has resulted in a diverse cultural mix of music, cuisine, and other forms of entertainment.
Walworth is also renowned for its large number of public parks, with Myatt Fields Park and Burgess Park being two of the most popular among the inhabitants. The Museum of London Docklands is one of the many great attractions in Walworth, which showcases the industrial history and maritime heritage of London.
From unique, in-depth cleanings to regular visitations, Walworth and Newington have some of the domestic cleaners available. There is someone willing to assist you, whether you need an extra hand in the kitchen for oven clean services or need a full-service cleaning team.
Since 1671, Woolwich has been a district in the Royal Borough of Greenwich. The Old Royal Naval College, Greenwich Observatory, and Woolwich Arsenal are just a few of the landmarks that make up this city. Plumstead, the residential area that once housed this original arsenal, is now home to the Royal Arsenal West development. In search of someone who can assist in cleaning your flat. Woolwich has workers with plenty of manual labour jobs like a cleaner and do-it-yourselfers to help sort through the demands of the job.
A cleaner company in South East London that Helps make Bromley spotless
Upper Norwood is in the south of London and is known for its high degree of cleanliness. Regular cleaning services from London Borough of Bromley help keep the streets in the spotless. Upper Norwood's neighbouring areas, Crystal Palace, Croydon, and Bromley, have their own unique attractions. Bromley is a popular destination for visitors due to its shopping opportunities and attractions. If you're moving to Bromley or live in the area, consider using Babsy Cleaning services to help you maintain your home with high standards of cleanliness.
South East London's Anerley is a popular suburb. It is also well-known for its welcoming atmosphere and diverse population. In the area, there are numerous international restaurants and pubs to enjoy a night out in. With so much to offer, it's no surprise that Anerley is a popular destination for locals and guests alike. And with its excellent public transportation connections, getting around is easy so you can explore the whole region has to offer.
If you're looking for a day out with friends or family, Anerley is the perfect spot to be, It is close to Penge and Beckenham. Anerley has everything you need, whether you're seeking an afternoon of shopping or a night out on the town. Come and discover what this lively area has to offer for yourself. Same day cleaning also available for house cleaning services and office cleaning, by credible cleaning companies.
House cleaner jobs near me in Dulwich, South East of Londonn
Dulwich is a popular neighbourhood in London, known for its beautiful mansions and outdoor spaces. Tulse Hill and Sydenham Hill are two boroughs in London that are regarded as some of the best places to live. There are numerous options for those looking for house cleaning jobs in this area. Popular websites like Indeed and Monster offer house cleaner job postings for those living in West Dulwich.
Filtering your search results for cleaning jobs near me is available on these sites, allowing you to find a job close to your location. You can also search for local businesses that offer house cleaning services or have openings for cleaners. The websites mentioned above can be used to search for many of these online. Another way of finding cleaning jobs in Dulwich is by using local job boards such as Gumtree and Craigslist. Daily listings for jobs are available, and some may offer flexible hours or even part-time positions for domestic cleaning services.
Professional cleaners in East Dulwich
East Dulwich, a historic part of London, is well-known for its charming, independent shops and cafes. This area has been a popular destination for both locals and tourists for a long time. Although there are also professional cleaners in town, like Canary Wharf Cleaners, Limehouse Cleaner and Aldgate. East Dulwich residents can receive excellent service from each cleaner in the area as they all have their own specialties.
Carpet and upholstery steam cleaning is a popular service offered by East Dulwich cleaners. This service is designed to remove dirt, dust, and allergens from carpets and fabrics. Keeping your home looking its best all year round is made easier with the addition of window and guttering cleaning services.
Home cleaning services near me in Forest Hill, Crofton Park, and Perry Vale
Forest Hill, Crofton Park, and Perry Vale in London have a rich history. These areas, nestled in the southeast of the city, are not only geographically close but also foster a sense of unity among people who reside there. Formerly known as "The Forest," the area now referred to as Forest Hill was once enveloped by a magnificent woodland. This precious remnant of the vast Great North Wood adds an enchanting touch to the landscape.
If you're looking for assistance with cleaning your fridge or freezer to maintain a clean home, our customer service is there help you get the cleaners nearby. Pick your phone and contact businesses like Babsy Cleaning close to your area for a spotlessly clean space at a more affordable price. To answer some of your questions, feel free to check out our frequently asked questions about Babsy Cleaning services.
A cleanup service for houses in West Dulwich
The neighborhood is well-known for its grand Victorian houses and stunning parks. Dulwich may not seem like a place that belongs in London at first glance. But If you have a curiosity about the historical significance of London. It is highly recommended to visit West Dulwich to learn more about this charming and historic neighborhood.
The history of West Dulwich, a charming neighborhood in South London, is rich and fascinating. West Dulwich's transformation from a rural and agricultural area of an affluent residential district is a story of ingenuity, urbanization, and progress. Whether you need a quick cleanup of your house in the area or nearby, Babsy Cleaning covers the area as well as other regions of south east London.
You live in South Norwood and are interested in finding out about its early days. Here we have it for you. South Norwood started off as a small rural settlement in the early 19th century, with several farms and cottages scattered throughout the area. Until 1859, the locality was a part of Croydon's larger parish. New homes, shops, and other amenities sprouted up in South Norwood as the population exploded in the late 1800s.
A cleaner environment like South Norwood can help improve living in south east London.
South Norwood has become a more vibrant and exciting place to visit as a result of the surge in businesses and cultural offerings in recent years. The arts scene is thriving, with numerous galleries, live music venues, and theaters, as well as several artisan coffee shops, independent stores, and restaurants. Theater productions, comedy shows, and musical performances are brought together at The Stanley Arts Centre, a new hub for the arts.
Whether you're a homemaker or a visitor who wants to explore the region's treasures, South Norwood is truly worth a visit. If you're looking for a clean and healthy environment in the south east of London, this is the place to live.
London has a history that is rich. There is something to see or learn about everywhere you go in the city. The connection between Sydenham and Crystal Palace is just one of the reasons why London is such a fascinating city. In Sydenham, a new park was being developed by a group of investors that included a lake, a maze, and a massive iron and brick tower. Locals and visitors alike were delighted with the park, which was built on the site of an old farm.
The park's real potential was not fully unleashed until 1851. This place is brimming with history, surprises, and hidden gems that are waiting to be discovered. Crystal Palace Park is the perfect place to start if you want to learn more about this history. This attraction is sure to be impressive due to its beautiful lake, fascinating plants, and larger-than-life dinosaur sculptures.
Lambeth is a part of south east London that is vibrant, artistic, and dynamic. You are always surprised by the charm, history, and uniqueness of this neighborhood every time you visit it. Lambeth has transformed into a hub of diversity as it's home to diverse communities, cultures, architecture, and music scenes. Living in this amazing place is a fantastic way to live, work, and explore.
Maintaining a clean and organized home can be stressful, especially in a bustling city like London, which can be both exciting and stressful. Thankfully, the residents of Lambeth have a reliable cleaning company like Babsy Cleaning that provides cleaning services in south east London.
The things you need to know about SE1 South Bank to SE28 Thamesmead.
From the eclectic markets of Camden to the lush greenery of Hyde Park, this dynamic metropolis has something for everyone. Thamesmead and West Thamesmead are a good place to find a unique slice of London life. In the 1960s, Thamesmead was constructed as a utopian city of the future. The town was created to be the perfect - an affordable, self-contained hub that doesn't require cars and is close to nature.
Just on the other side of the Thames is West Thamesmead, a rapidly growing region that is becoming one of the most exciting parts of Southeast London. It has a mix of newly constructed apartment blocks and converted industrial spaces. The young and dynamic population in West Thamesmead is known for hosting some of the best parties and events in the city.
There are street markets selling everything from vintage clothing to artisanal food. The rooftop bars with breathtaking views of the river and the quirky independent shops will delight even the South East of London residents who do not like colorful life. Now that you know all about the beauty, richness and uniqueness of SE1 to SE28. Feel free to contact us if you need cleaning services in south east London.